HOW TO APPLY TO NUSRAT
Welcome to the Nusrat Online Registration system
Prerequisite
Before using the Nusrat Online Registration System to apply…
Make sure you meet the school's Cut-off Mark
Make sure Nusrat is your choice of school
Make sure you have a valid e-mail address (gmail, yahoo,hotmail etc.)
Step 1: Website
To begin, click on the Apply page. The application page will open on a new tab, read the instruction and then click on the

 button to get started.
Step 2: Entry Requirements
Enter your Index Number and Aggregate as it is in your statement of results. If you do not meet the Cut-off Mark of the school you will not be able to continue with the registration. Click next to go to step 2.
Step 3: Academic Information
In the academic step, based on your results the system will show you a list of classes you are entitled to and list down the subjects offered for that field of study. The three dots (…) indicate that there is more info below. Choose a class and click next to proceed.
Note: If a class reaches its maximum number of students, it will be indicated.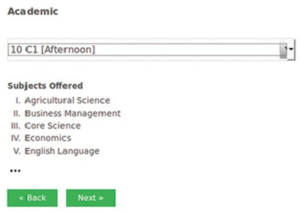 Step 4: Personal Information
After knowing your class and the field of study, in this step you will fill in your personal details.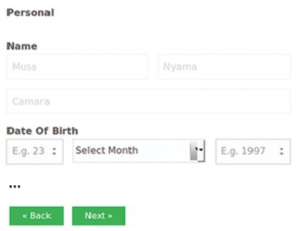 Step 5: Parent/Guardian Information
In this step, you will need to fill in your parent or guardian information. The guardian section is optional only if your guardian is your parent.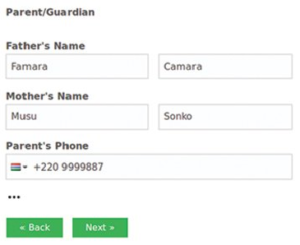 Step 6: Account Setup
In this step, you will need to create your account which you will use to login to the Nusrat Student Management System. Please take note of these details. You will need a valid email to continue from here. If you do not have an email address please create one.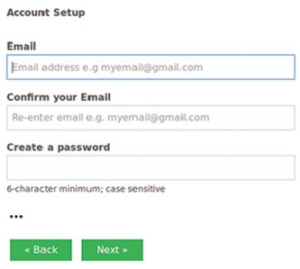 Step 7: Preview
In this step, you need to proof check the information on your application. Please make sure everything is okay before clicking the Submit button. If you need to make any changes click the Back button.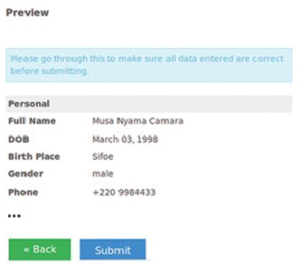 Note: after clicking the submit button you cannot edit it.
After submitting, you will need to download and print the Admission Notice and come with it to the school.
Click the button below to start the application process