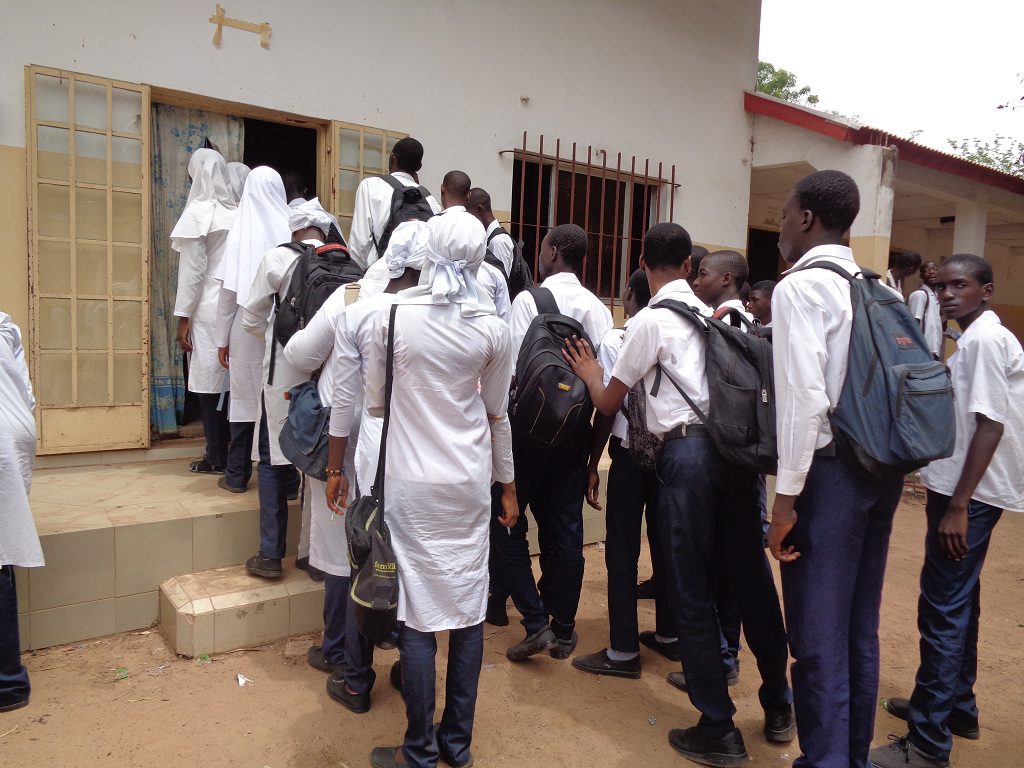 Nusrat students elected their deputy head boy and deputy head girl for both morning and afternoon shifts for the academic year 2017/18. The occasion was attended by both the students and staff of Nusrat . The contestants delivered their manifestos to win the votes of the students.
Below are photos of the election day.
After the counting of votes by the teachers, Nusrat students chose these students as their deputy head boys and head girls for both shifts.
Winners
The principal Mr. Karamo S. Bojang has also chosen the Head boy and Head Girl for the 2017/18 academic year.