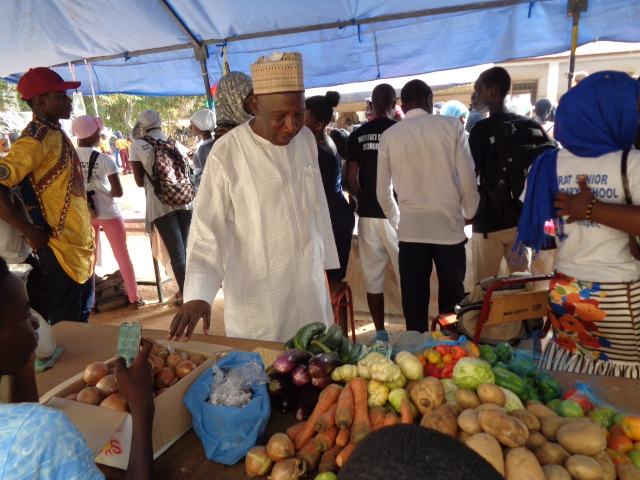 On the 19th of May, 2017 Nusrat Commerce Club organised the first ever High School Trade Fair. The event took place at the school ground for two consecutive days, Friday 19th and Saturday 20th of May, 2017.
Students of Nusrat and other young entrepreneurs and sellers came out with different products and commodities to showcase and sell. The event started with a gathering where the principal, Karamo S. Bojang delivered a speak on how the young ones should work hard and get skills so that they could become entrepreneurs in the future. Among the speakers was Omar M. Gaye, the president of the Commerce Club who also emphasises on the importance of this event and why they thought of initiating this trade fair.
Later in the day, there was a musical performance by various artists to entertain the crowd, like T-Smallz, Big Faa and others.
Below are some photos of the event.