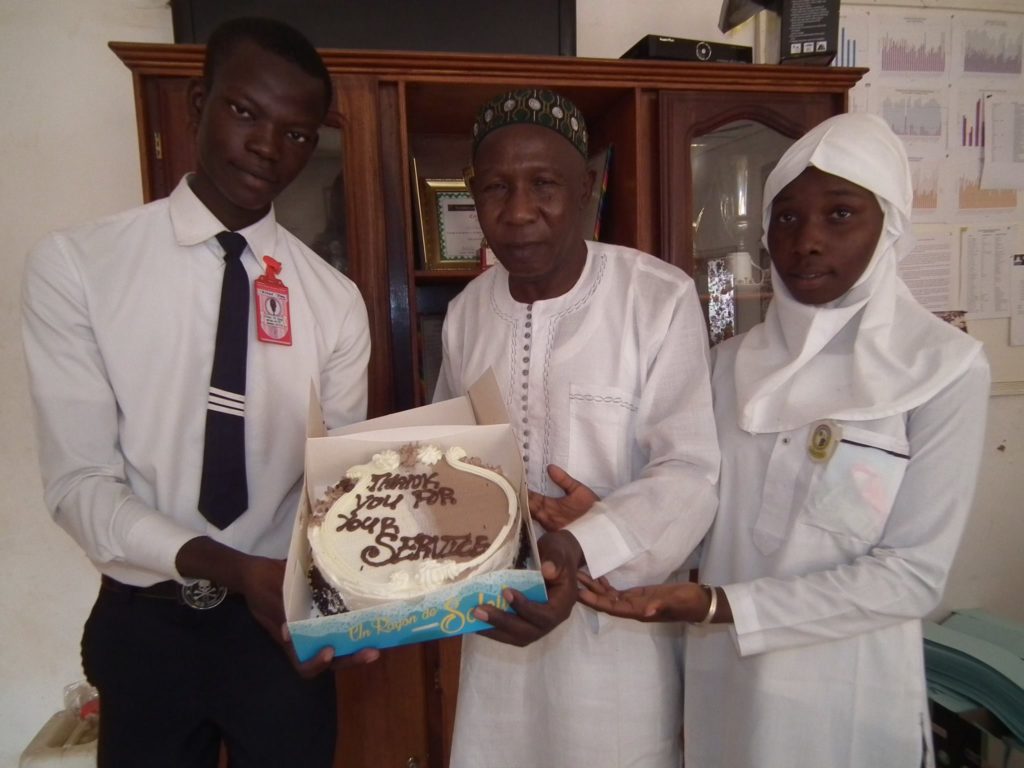 On Wednesday 13th December, a famous social media page on Facebook called What's On Gambia, visits Mr Karamo S. Bojang the Principal to thank him for his continuous contribution in the development of academic performance and standards in The Gambia.
A post from What's on Gambia's Facebook page reads…
We're still handing out "Thank You For Your Service" cakes…

Yesterday, we were at Nusrat Senior Secondary School, where we handed out a cake to the school's principal, Mr Karamo S. Bojang.

Mr Bojang's determination and devotion to his job is outstanding.
His school is one of the top senior secondary schools in The Gambia. In the last West African Senior School Certificate Examination (WASSCE), his student Abdourahman Jallow bagged 9As.

The Tujereng-born principal is famous for helping his students to aim high and achieve their personal best.

The cake was sponsored by a former student, Yus Dibba. Present during the presentation, were senior teachers, head boy Omar M Gaye and senior prefect, Ajie Jecoub who read a poem about Nusrat.

Photo by Abdoulie Fatty
 To view original post and comments on Facebook click
here
.